We are celebrating our canine companions this month at Hummingbird. We also introduced a new Organic Peanut Butter available in 2 gal (16 lb) pail. So here is an easy and tasty recipe that uses just three ingredients, it's allergen free for most dogs, and doesn't break the bank. The sweet potato can be peeled and cubed and boiled in water until soft, then drain the water, mash the potato with a fork and let cool. Give this recipe a try and share a photo with your dog in the comments below. These are a fun thing to bake with just a few ingredients. Even your dogs will want to help.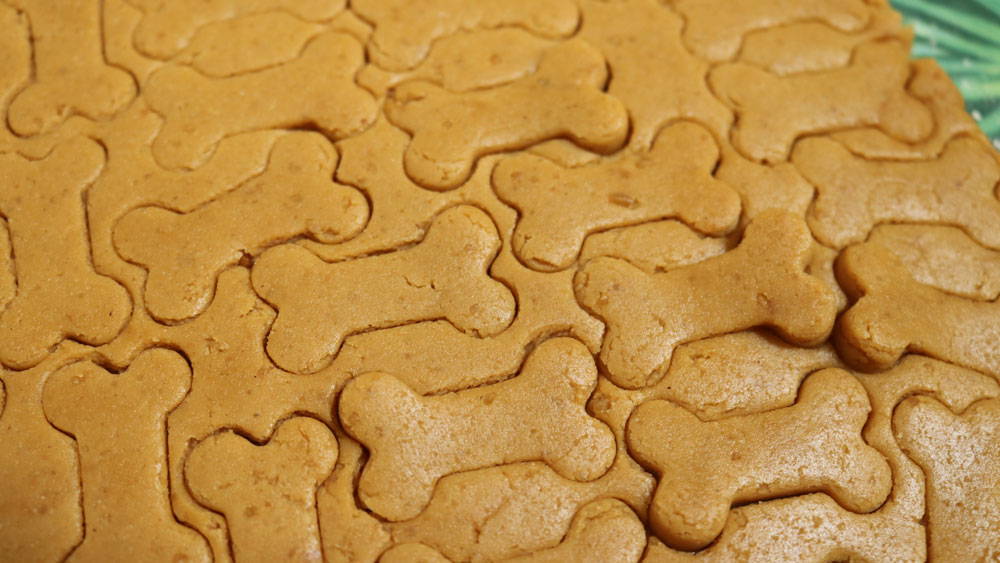 INGREDIENTS
2 cups Organic Oat Flour (or whole wheat flour if your dog is not sensitive to wheat)
1 cup Organic Peanut Butter
1 cup cooked Organic Sweet Potato, mashed (or unsweetened pumpkin puree)
INSTRUCTIONS
Preheat your oven to 400° F and prepare a baking tray with parchment paper or a light oil.
Mix together mashed Organic Sweet Potato and Organic Peanut Butter.
Add the Organic Oat flour. You can make this flour yourself by just grinding quick or rolled oats into a flour using a food processor. If your dog is not sensitive to wheat, feel free to use whole wheat flour.
Mix the flour with the Peanut Butter and mashed Sweet Potato with a spoon. The dough will be a little sticky but I find it pretty easy to roll out. If the dough seems too dry, you can add a splash of water or oat milk. If the dough is too sticky to roll out, just add a bit more flour.
Transfer the dough to your floured work surface. Roll out to 5/16" or 3/8" thick on a silicone mat or sheet of wax paper. Cut out your treats using a bone shaped cutter or simply slice the dough into small square treats. Your thickness here will be the final thickness since the dough does not have a rising agent.
Transfer the cut out treats to your baking tray and bake at 400° F for 12-14 minutes. Want softer treats? bake for 10-12 minutes and for crunchier treats bake for 15 minutes.
Allow to cool completely and store in an air-tight container in the fridge for up to two weeks or freeze for up to 2 months.