2020 has been wild in many ways. As we look back, we find ourselves ready to move on to 2021...the sooner the better! But, 2020 was not without some amazing times. The Birds, as we affectionately refer to our coworkers, have many things to be excited about. With thoughtful and careful design, our team implemented a dynamic health and safety plan in response to the pandemic. This has strengthened us as a team and we stay connected, even though half of our coworkers are now working remotely. This past year, we introduced a full line of retail-ready Organic Snacks that has been enthusiastically received—with our Awakened Pecans becoming a Good Food Awards finalist. We formed a Racial and Social Justice Committee that is working to grow awareness and understanding of issues, our responsibility, and opportunities for how we can stretch in this area. Oregon Business recognized Hummingbird as one of the Best Green Workplaces in Oregon. And two important organizations, National Co+op Grocer & the Climate Collaborative, acknowledged Hummingbird with the Outstanding Value Chain Award for our notable Container Return & Reuse Program. Thanks to our dedicated coworkers and customers, this program has allowed us to reuse over 93,000 lbs of glass containers and 125,000 lbs of plastic containers since 2003. Our Birds also switched our Storefront over to Curbside Pickup to provide a safe and efficient way to get amazing organic food to the public in Eugene during the COVID-19 pandemic.
And, throughout the year, we have stayed true to our mission of offering the highest quality, most nutritious foods grown as locally and sustainably as possible to nourish the body, mind, and soul. Our products provide not only nourishment, but share our own delight for good food, grown with care. With that, we will share with you the Bird's TOP 10 products of 2020.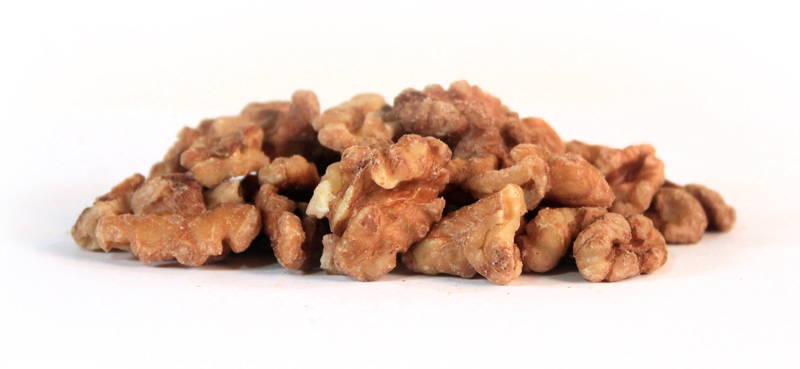 10) NEW Awakened Walnuts - Stacy Kraker picked these walnuts as her favorite, "I snack on them at work and when I am out on a hike, because they are perfectly salted, have the best texture and crunch, and fuel me through that afternoon energy lull. This year, I bought a bunch of snack bags to drop off on the doorsteps of friends and family as a Christmas treat. :)"
9) Our Organic Yellow Popcorn - In 2020, Delanie Graham watched more movies at home than ever. Snacking on a big bowl of Hummingbird Yellow Popcorn makes forgetting the theatres, and some of life's other troubles, easy. Melted ghee and Himalayan salt add an extra special touch!
8) Ariel's Om Grown Granola - Emma Sackinger's favorite. "I love how it is halfway between granola and granola bars. I take it hiking, canoeing and camping and eat it for breakfast at home. I like that it is satisfying and flavorful without being too sweet."
7) Hazel Munch - Ramani Karen says, "Hazel Munch is a fabulous, melt in your mouth, tangy, nutty, perfect snack. Also, it only has three simple ingredients: Oregon Hazelnuts, Tart Cherries, and Milk Chocolate, which makes enjoying it so much sweeter :)"
6) Organic California Extra Virgin Olive Oil - This Olive Oil is divine! It is the award-winning Extra Virgin Olive Oil that Paul Adkins uses every day. The Organic olives are grown on a family farm 400 miles south of Eugene and milled on the spot. This oil is the perfect compliment to my homegrown San Marzano tomatoes when combined with basil, our balsamic vinegar, and fresh mozzarella in caprese. "I'm in love with this stuff," exclaims Paul.
5) Dark Chocolate Covered Ginger - "It's so hard to choose just one!, says Jered Benedick. "Though if I'm looking for a quick snack, I think it's always going to be the dark chocolate covered ginger. It's incredibly satisfying, so I only need a small handful. Plus dark, robust chocolate and spicy, chewy crystallized ginger? What's not to love?
4) Hard Red Whole Wheat, Buckwheat Flour, Sifted Edison and Red Fife Flours - Boyd Ford is inspired by Camas Country Mills' locally grown organic flours. "Having jumped on the sourdough baking bandwagon this past year, I've been experimenting with the different varieties available from Camas Country Mill. I use the Buckwheat flour in waffles and pancakes and then the Edison and Red Fife in my sourdough loaves and biscuits."
3) Organic Pumpkin Seeds - "I love that we've made this wonderful product available LOCALLY," says Meg Wollam! "I love the history behind this product, from the efforts that Charlie and Julie went through to find this particular, superior variety of hulless pumpkin seeds, to years of learning how to grow this crop. And they produce our incredible award-winning pumpkin seed oil!
2) Roasted, Salted Hazelnuts - Rebecca Benedick loves these Roasted, Salted Hazelnuts. "I love knowing they are grown right here in Oregon and we are directly supporting a small business. And their taste can't be compared to any other hazelnuts. They are just the right level of saltiness—a great on-the-go snack."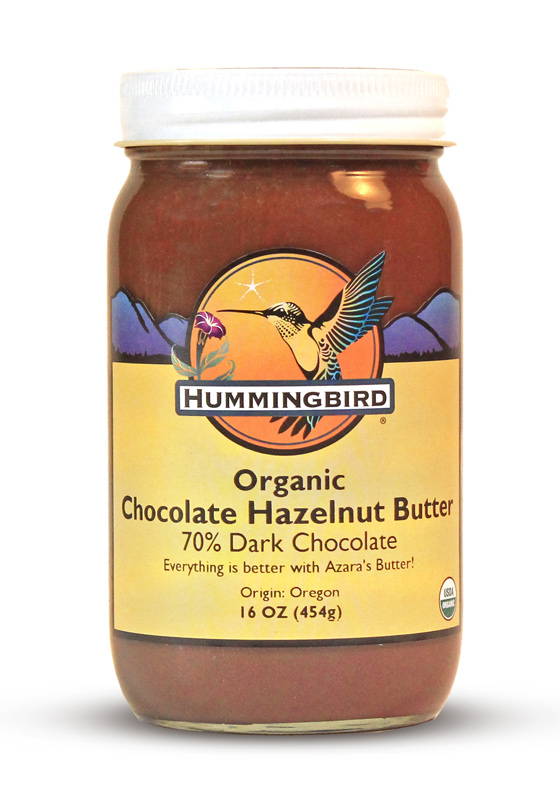 1) Organic Chocolate Hazelnut Butter - Selected as the #1 top favorite by quite a few birds. Oregon Hazelnuts. Chocolate, Creamy… What's not to love? It's a decadent treat that is sure to satisfy, always. Smear it on toast for breakfast, dip some bananas in it for dessert, or pull it out of your bag 20 miles into a hike to get 1500 calories and great macro nutrition. Chocolate Hazelnut Butter will never let you down.
If your favorites are not listed in our TOP 10, add them below in the comments.
Now, with the countdown complete, let's get on with 2021. Thanks for your passion for amazing Organic food. We are so grateful to be able to part of your 2020.
Happy New Year from Hummingbird!