We are excited to introduce a beautiful hulless grain new to these parts. Grown on an Organic farm in Buhl, Idaho, our Organic Tibetan Black Barley is provided by Oregon Grain & Bean. Patrick Hayes, a professor of barley breeding and genetics at Oregon State University, says this barley doesn't have the tough outer hull, so it is easy to thresh like wheat, rather than other hulled barleys, a result of the selective breeding by Tibetans over thousands of years.
With its bran intact, it retains its firm, plump texture during cooking, making it perfect in soups, stuffing and stews. It has a pleasing nutty taste and satisfying texture, which adds an excellent contrasting combination when mixed with other grains.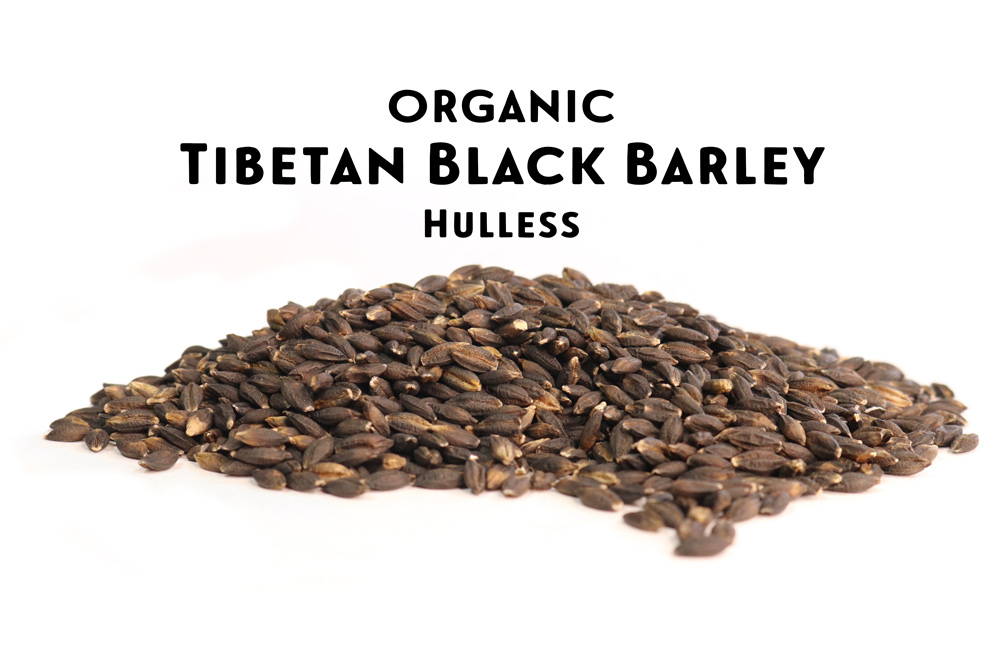 Black barley gets its deep rich color from its high antioxidant level of anthocyanin. Also found in red cabbage and beets, this antioxidant is said to be more stable in grains than in vegetables. Tibetan Black Barley is high in essential minerals and it's prebiotic, meaning it helps promote the growth of healthy gut bacteria. It is also high in beta glucans-a soluble fiber, which have been shown to help to lower cholesterol and reduce glycemic levels, thus lowering the risk of heart disease and diabetes.