The Broken Wild Rice, from Ruef Farm in Mt. Angel, Oregon, makes this tasty soup something special. It is hearty and healthy, perfect for a cool autumn evening in the Pacific Northwest.
Ingredients
1/4 cup extra-virgin olive oil
1 medium sweet onion, finely chopped
2 bell peppers, finely chopped
1 jalapeño, seeded and chopped
2 cloves garlic, minced
1 tablespoon chili powder
1 teaspoon cumin
1 teaspoon unsweetened cocoa powder
1/2 teaspoon mexican oregano 
1/2 teaspoon paprika
1/2 teaspoon cayenne pepper
pinch of crushed red pepper
1/2 teaspoon kosher salt
fresh ground black pepper
3-4 big garden tomatoes diced
5 cups vegetable stock
1 cup broken wild rice
2 chicken breasts
3/4 cup fresh sweet corn kernels
(from 2 medium ears)
Toppings
vegetable oil, for frying
six 4-inch corn tortillas, cut into 1/2-inch strips
3 limes, cut in small wedges (a few for the tortillas, the rest for each plate)
2 avocado, diced
cilantro
Let's get the soup started
In a large pot, heat 4 tablespoons olive oil. Add onion and peppers stirring occasionally, and cook over moderately high heat until the onions are translucent, roughly 5 minutes. Toss in the jalapeño and garlic and cook for just a minute. Add the spices (chili powder, cumin, cocoa, oregano, paprika, cayenne, red pepper, salt and a few turns of black pepper); cook until fragrant, another couple minutes.
Stir in 3-4 big fresh chopped tomatoes, the vegetable stock and the broken wild rice; bring to a boil. Then add in the chicken. Now simmer on low until the chicken is cooked through, about 20 to 25 minutes. Pull the chicken out and use two forks to pull the meat off the bones and shred. Return the chicken to the soup and simmer until the rice is tender and puffy, about 15 minutes. Stir in the corn.
PRepare the finishing touches
As the soup is simmering, heat 1/2 inch of vegetable oil in a skillet over moderate heat until hot. Fry the tortilla strips in batches for 3 minutes, until crispy. Transfer to a bowl and sprinkle quickly with salt and squeeze with lime.
Present in bowls, with salted tortilla strips, a lime wedge, diced avocado, Mexican crema, fresh cilantro and crumbled queso fresco.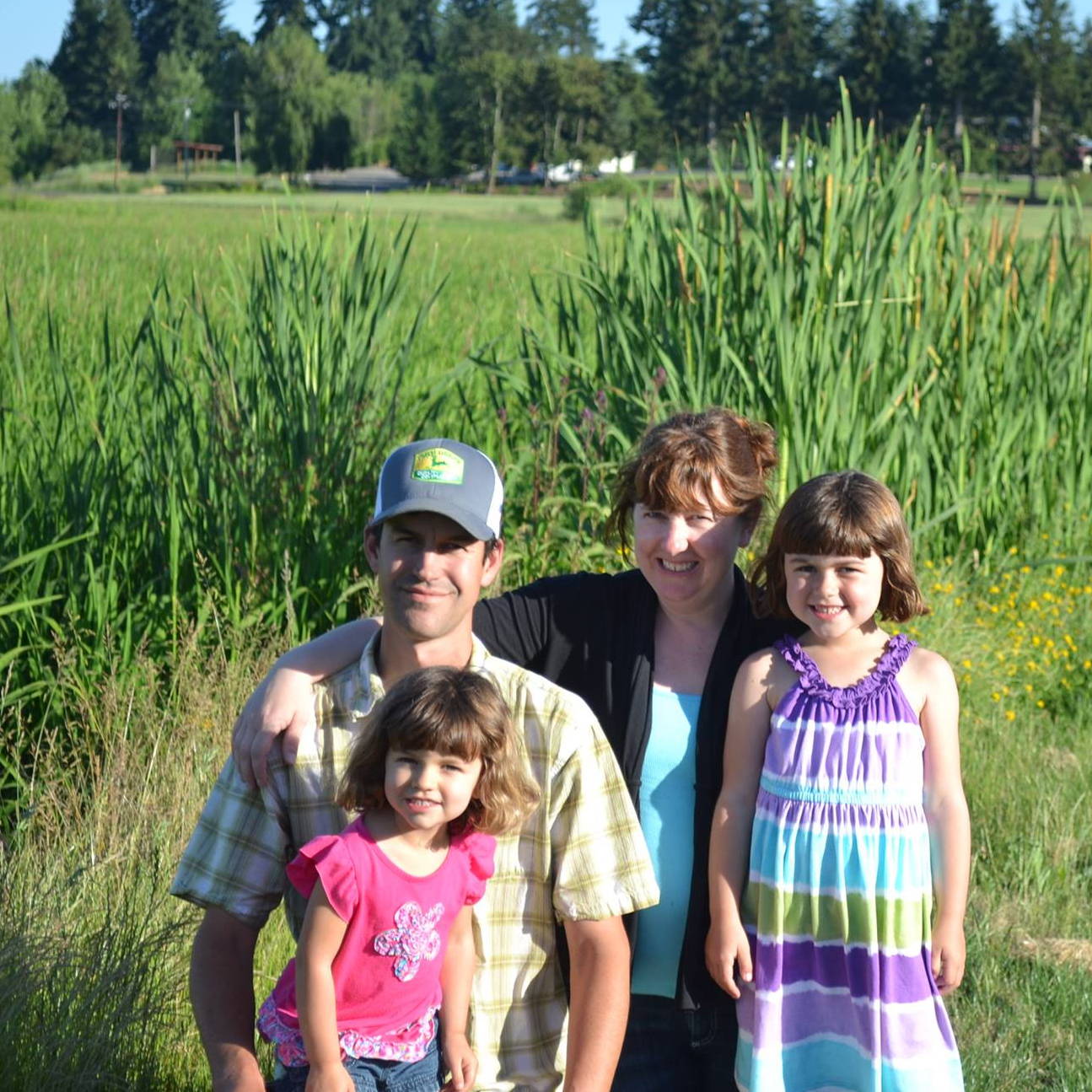 ---
Broken Wild Rice
Our Organic Broken Wild Rice is grown and processed on a small family farm outside of Mt. Angel, Oregon. It is the same high-quality Wild Rice in broken pieces.
Wild rice is an aquatic grass seed in the cereal grain family and is one of the most nutritious whole grains available. Its properties are much like oats and wheat. It is high in protein and low in fat.
With it's smoky, nut-like flavor and chewy texture, wild rice is delicious in stuffing, as a side dish, or featured as a cold salad mixed with cranberries, nuts, feta cheese and other grains.
Broken Wild Rice cooks quicker than full-grain Wild Rice: 1 part broken wild rice and 3-4 parts liquid. Bring water to a boil, add rice and cook for 25 to 30 minutes or until texture is soft, not squishy. Drain off excess water. Use plenty of water. Unlike regular rice you don't want to cook the water out.
Ruef Farms
Jeff Ruef always knew he wanted to be a farmer. The youngest of seven siblings, Jeff grew up in Mt. Angel on his parents' mink farm. Directly out of high school in 1996, he started his own farm next door, which now encompasses 300 acres dedicated to sweet corn, spring wheat, jack o' lantern pumpkins, fescue, and 50 acres of his favorite crop: wild rice. The Ruef family strives to make their farm as sustainable as possible through diversification, using available biological and natural resources, and using waste effectively.
"Our family farm had a piece of land that stayed too wet to grow most crops well, so we built dikes to flood it and create a rice paddy. Working with the natural tendency of the land in this way has been fruitful! The wild rice creates its own ecosystem and is a great habitat for wildlife." -Jeff Ruef